The pastor of a Baptist church in the Lower 9th Ward is suing the New Orleans Sewerage and Water Board over a longstanding billing dispute in what he says is the start of a campaign to force the utility to fix its system notoriously chaotic billing.
Reverend Jack Battiste, who has pastored the New Testament Baptist Church on Tupelo Street for the past two decades, along with his wife, Schelitta, filed the lawsuit Friday in U.S. District Court for the Eastern District of La Louisiana to New Orleans. They allege the agency violated their due process rights and breached the Fair Debt Collection Practices Act of 1977 while trying to resolve a water bill over $3,300 for an unoccupied property. that they own.
Battiste's legal costs are being borne by Anthony "AP" Marullo, a local real estate developer, who sued the utility earlier this year in its own dispute over huge spikes in water bills for commercial properties that 'he had.
A meeting of minds
Battiste and Marullo had a "link of spirit" when they met in court during Marullo's hearing in May. The two have agreed to pursue class-action status for Battiste's lawsuit and make it the focus of a campaign they hope will force the utility to take drastic action to address the issues, Battiste said. .
"This effort is for everyone who has been abused and misused (by the Sewerage and Water Board) throughout the New Orleans area," Battiste said.
Marullo said they expect the first to join the class action will be Battiste church worshipers who have faced their own billing issues with the utility. They have created a website – stopdat.info – which will go live the first week of August and aims to attract other complainants.
"The website will allow any resident or business owner to provide information about what has happened to them with the Sewer and Water Board," Marullo said. "We will have paralegals collecting the data and contacting every resident or business owner with a problem. My commitment is to see this through to the end, whatever the cost."
The details of the Battiste and Marullo cases are similar to many others dating back years.
Widespread issues over water bills were at the center of a scuffle between city council members and Mayor LaToya Cantrell earlier this year, as the council sought to wrest control of utility oversight from the office of the mayor. After Cantrell opposed this effort, a compromise bill was passed in June that gives the council a say in a committee dealing with the billing issue.
The S&WB declined to comment on Battiste's case. Grace Birch, a spokeswoman for the utility, said in an emailed statement that the agency had made progress but faced years of chronic underinvestment in infrastructure.
"Resolving billing issues has been a top priority for leaders at the Sewerage and Water Board of New Orleans since 2018," Birch wrote, adding that their records show the number of open disputes has fallen from more than 10,000 to 3,300. during this period. She noted that the utility is investing $60 million in smart meters across the city, but acknowledged that it will take several years for this project to be completed.
"While we continue to steadily improve our billing accuracy and dispute resolution, we are far from satisfied," Birch said. "We recognize that customers may feel the same."
No meter but higher bills
Indeed, Battiste's lawsuit details how, in March, he requested an investigation into a $3,375.18 bill received for an unoccupied house he and his wife own on Tupelo Street near the Church of New Will. The lawsuit claims the utility later removed the meter from the property, but in July told Battiste the meter was in working order. The utility also charged extra during the time there was no meter on the property.
Even though Battiste had made "good faith payments" and requested a hearing that was never granted, the S&WB then referred his account to a collection agency, the lawsuit says. Along with implications for Battiste's credit rating, the utility's actions also mean that the property he and his wife rely on for income is not currently habitable, according to the lawsuit.
Battiste is seeking unspecified damages and legal costs, as well as class action status for the lawsuit.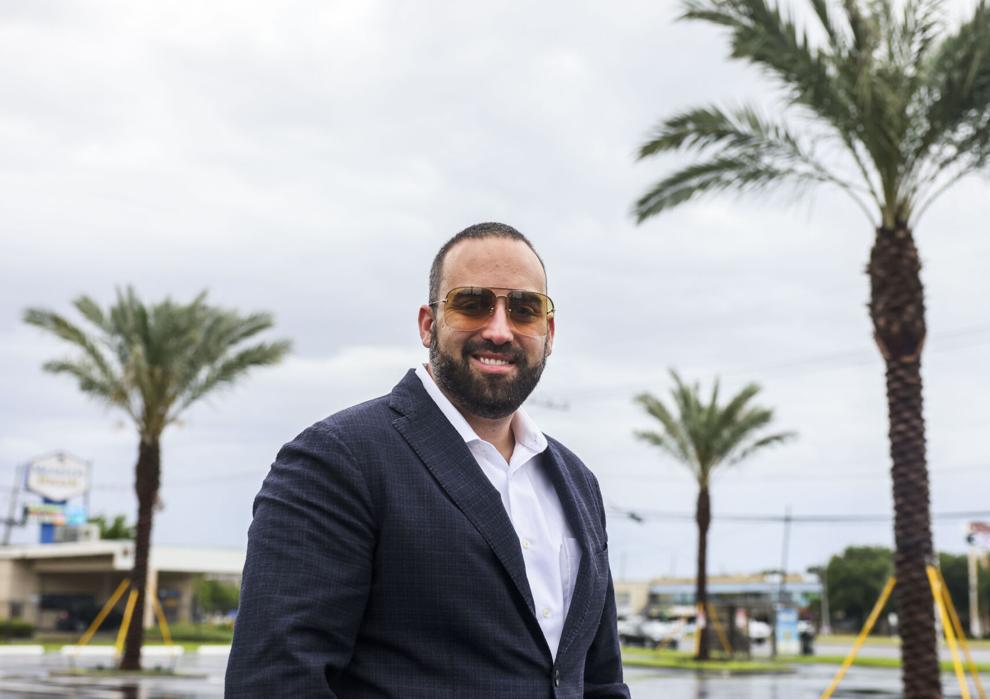 Bob Ellis, Battiste and Marullo's attorney in their cases, said the S&WB knew it had huge problems with the billing system. "My suggestion for them is this: at some point you either have to fish or cut bait. The right thing to do, in my opinion, is to take all your bills, find a number and zero all accounts. Sure, you're going to lose money, but your billing system is draconian."
At Marullo's hearing in May, the court heard his credit rating had plummeted from over 700 to nearly 500 when the utility sent him for collection. This meant he was automatically placed on probation as a board member of American Bank & Trust and could not proceed with financing ongoing real estate transactions. Marullo testified that he was never heard to dispute bills from commercial properties that had doubled or, in one case, gone from around $700 to $13,000 without an explanation.
The judge in that case, Kern Reese of the New Orleans Civil District Court, had harsh words for public service when he granted Marullo's preliminary request for the S&WB to remove his account from collections.
"Government agencies have the power to do things to citizens because they have the power of government," Reese said. "But the government should also respect the rights of citizens and give them the opportunity to be heard. I don't see that in this case and it's very disconcerting," he said.