The Catholic Diocese of Dromore in Northern Ireland is implementing a reparations program for victims and survivors of clerical sexual abuse.
It is the first time that a diocese of the island of Ireland has put in place such a compensation system.
Individual awards of up to £ 80,000 will be awarded "to reflect bodily injury and consequences caused".
The diocese has said it has up to £ 2.5million it can use for the program and is "evaluating its assets" in case additional resources are needed.
All claims for redress will be assessed by an independent committee.
The system will be open to any person sexually assaulted or subjected to sexual harassment by a member of the clergy or a representative acting with the authority of the diocese when they were under the age of 18.
The abuse must have taken place between January 1, 1950 and December 31, 2010.
At least 70 people eligible to apply have been identified and contacted by church authorities.
More than half of them claim to have been abused by the late Father Malachy Finegan, former principal of St Colman's College in Newry, County Down.
In a statement, the Diocese of Dromore said it "apologizes wholeheartedly for the injuries and damage caused to the victims and survivors by any priest or church official acting under his authority."
He said the diocese "finds such behavior towards children and vulnerable people odious, inexcusable and indefensible" and that the program will be "victim-centered".
The statement added that it is "committed to doing what it can to help heal survivors of clerical sexual abuse and all those affected by these egregious crimes."
The diocese said it expects payment of any compensation to be made within three months of filing a claim.
Applicants must agree not to initiate legal proceedings against the diocese for the duration of their participation, and anyone who has already initiated legal proceedings must agree to suspend them.
By accepting a settlement, applicants waive their right to pursue any other legal claim.
The project was announced by the Catholic Primate of Ireland, Archbishop Eamon Martin, acting in his capacity as apostolic administrator of the diocese.
Archbishop Martin was appointed to the post by Pope Francis in April 2019 following the resignation of Bishop John McAreavey the previous year amid controversy over his celebration of Mass alongside 'a priest he knew to be a pedophile, the late Father Finegan.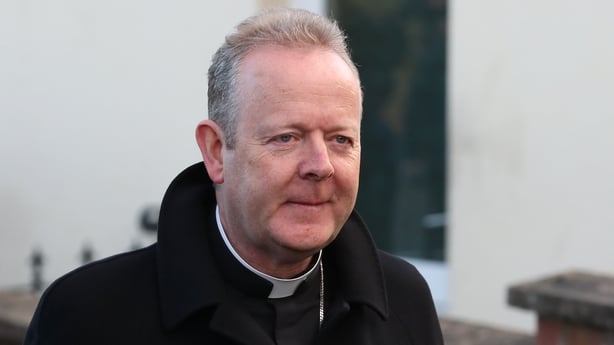 Last year, a St Colman's College alumnus was awarded six figures in damages for sexual abuse and physical assault by the priest.
The Archbishop said he wanted to facilitate a resolution process after meeting with a number of survivors and reviewing existing legal claims against the diocese.
In a statement, Dr Eamon Martin said: "I have engaged with many victims and their families, especially in the preparation and since the international meeting on the protection of minors in Rome with Pope Francis in early 2019 .
"The impact of abuse on victims and survivors is deeply personal and is carried differently by everyone. I try not to lose sight of the people involved, or their personal journey, nor the pain felt by those close to them.
"The Diocese of Dromore has proactively contacted representatives acting on behalf of victims to offer me a personal meeting in addition to offering a full process for resolving outstanding claims."
In addition to financial compensation, the system also offers the possibility of a personal apology, pastoral support as well as counseling and therapeutic costs.